One Touch Sliding Locks are quick locks for slide adjustment.
Quick and secure clamping with a quarter turn reduces setup time and increases reliability in sliding applications for position change.
These sliding locks are ideal for slide position adjustment with a sliding bar or a slotted hole.
Feature
Quick Locking with Quarter Turn!
Fix the position just by turning the knob without any tools.
The knob clicks when it is locked / unlocked.
Secure Locking!
The shaft and the tapered surface stop the sliding movement.
No need to tighten the screw or clamp lever tightly.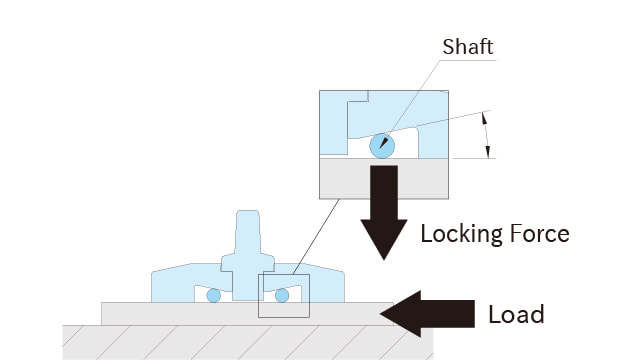 ON / OFF Indicator for Safety
The marking on the body shows locking / unlocking condition.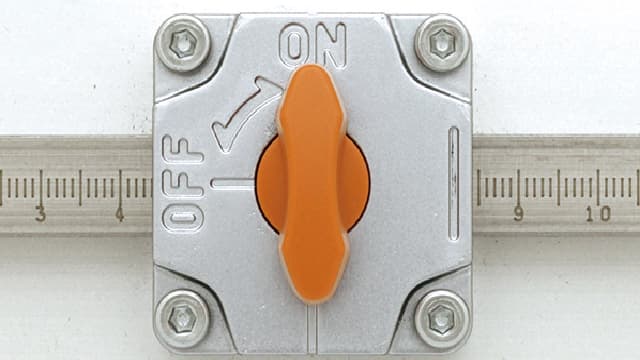 Application Example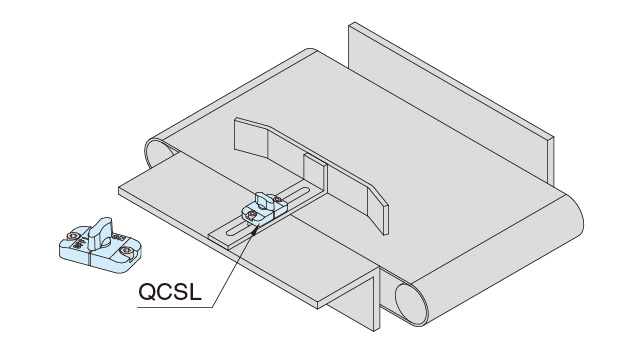 For adjusting conveyer guide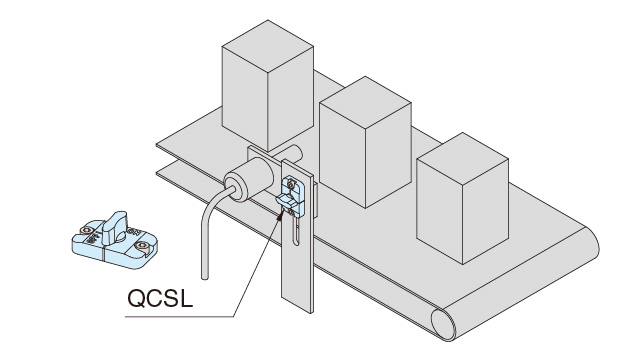 For adjusting camera position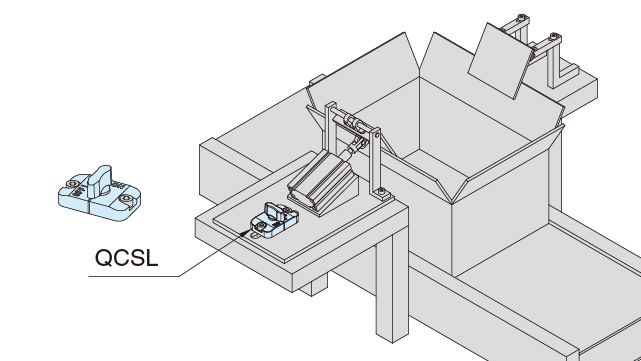 For adjusting opener position
For adjusting workpiece guide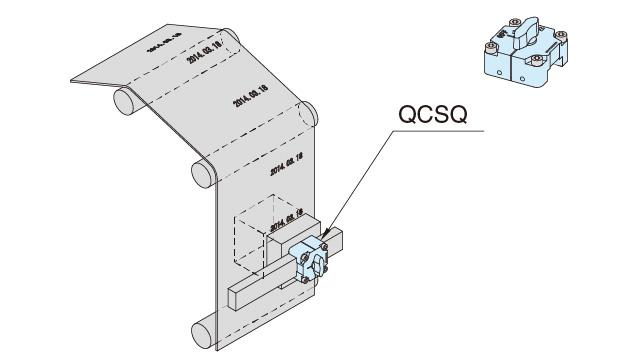 For adjusting stamping rest position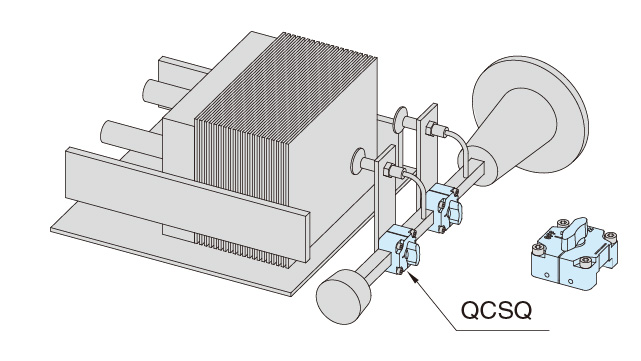 For adjusting vacuum pad position
For adjusting camera and nozzle positions in tight space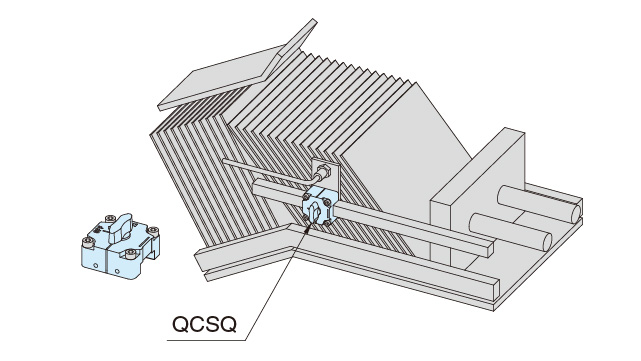 For adjustment of sensor position
Lineup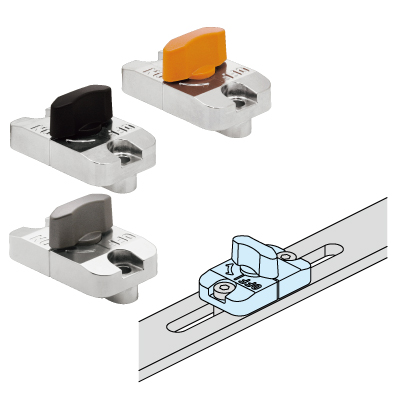 QCSL
SLIDING LOCKS FOR SLOTTED HOLE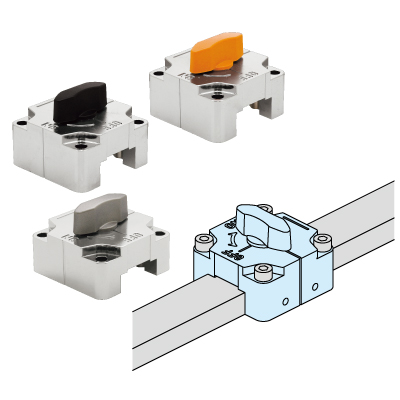 QCSQ
SLIDING LOCKS FOR SQUARE BAR
QCSQ-L
SLIDING LOCKS FOR SQUARE BAR WITH HANDLE