One-Touch Clamps are mechanical quick clamps developed for machining fixture.
Quick and easy clamping by turning the handle slashes workpiece setup time and spiral cam mechanism provides high clamping force.
Feature
1/3 Workpiece Setup Time!
compared to old style mechanical clamps
Quick clamping without tool provides fast workpiece changeover.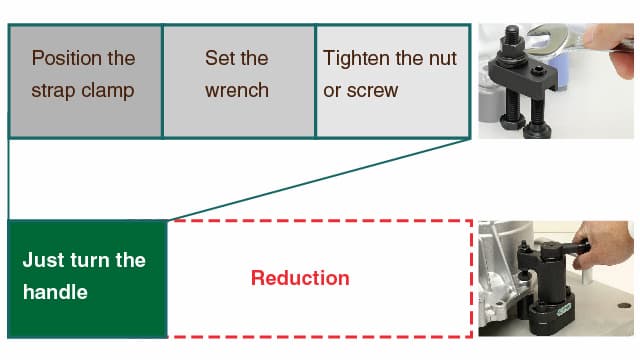 1/3 Fixture Cost!
compared to hydraulic or pneumatic clamps
Mechanical clamps provide economical workholding.
fixture with hydraulic / pneumatic clamps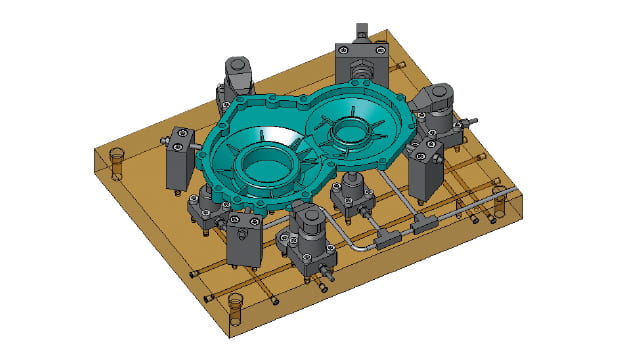 fixture with One-Touch Clamps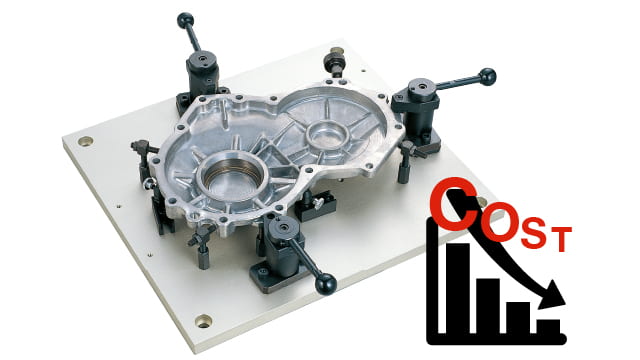 Lower clamping cost
No piping
No maintenance
Secure Clamping!
with spiral cam clamping mechanism
Large clamping force by spiral cam is perfect for machining fixtures.
Application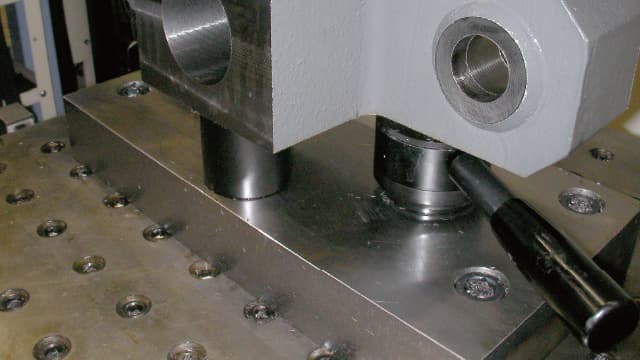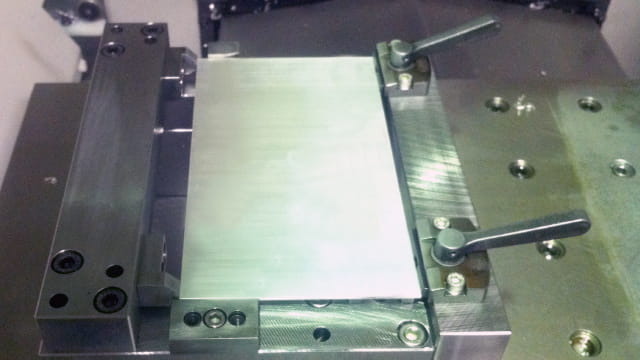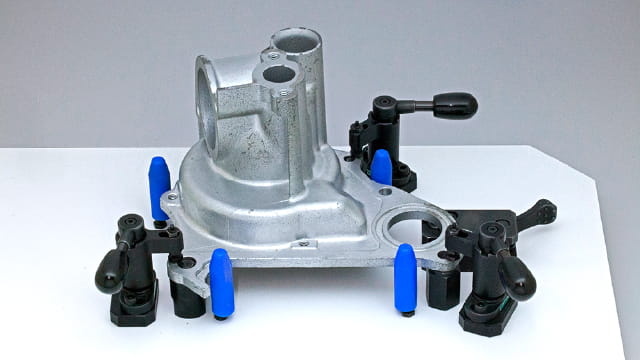 IMAO's mechanical quick clamps provide workholding solution for machining, assembly and checking fixtures.
Lineup
Push Down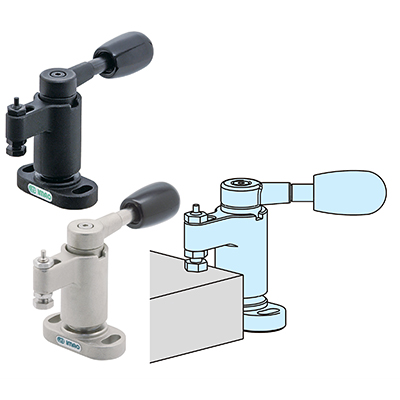 QLSWC
SWING CLAMPS
Manual swing clamps
Clamp arm swings along with handle operation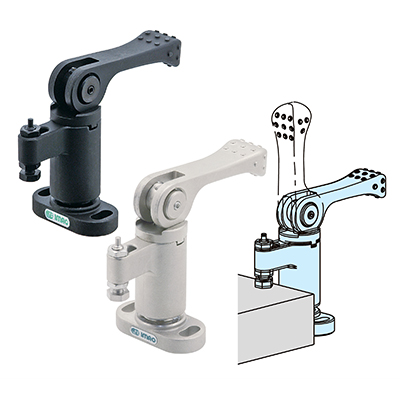 QLSWC
SWING CLAMPS with Cam Handle
Swing clamps with vertical handle operation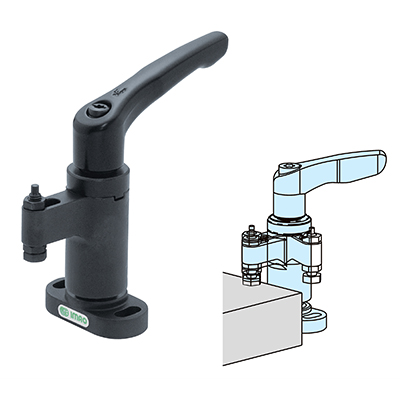 QLSWC
SWING CLAMPS with Adjustable Handle
Higher clamping force for heavy duty machining
Longer clamping stroke for various workpiece dimensions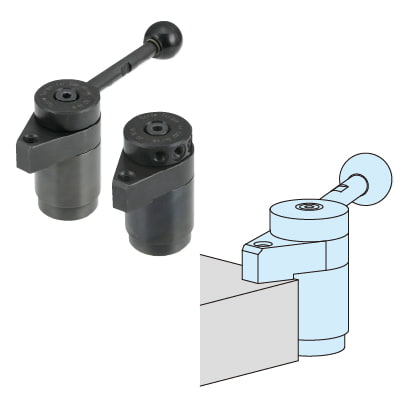 QLSW
SWING CLAMPS (Standard)
Replaceable Clamp Arm
Adjustable Clamping Force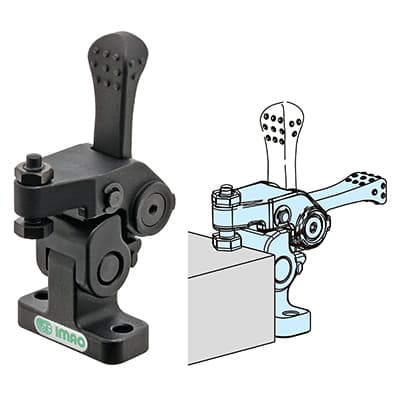 QLRE
RETRACTABLE CLAMPS with Cam Handle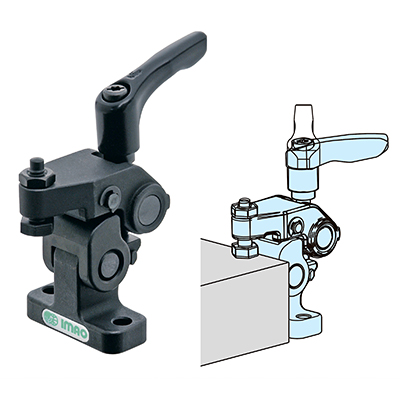 QLRE
RETRACTABLE CLAMPS with Adjustable Handle
Higher clamping force for heavy duty machining
Longer clamping stroke for various workpiece dimensions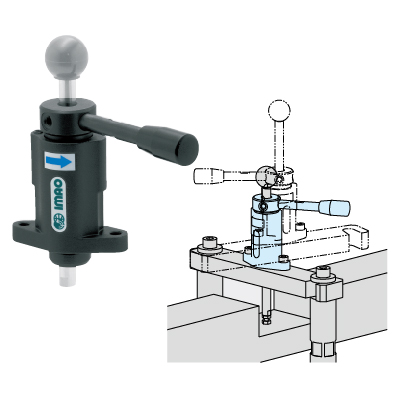 QLRCF
THRUST CLAMPS (Vertical)
Long clamping bar travel to clamp recessed part
Side Push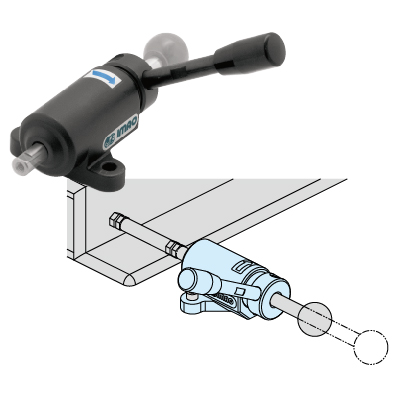 QLRC
THRUST CLAMPS
Long clamping bar travel to clamp recessed part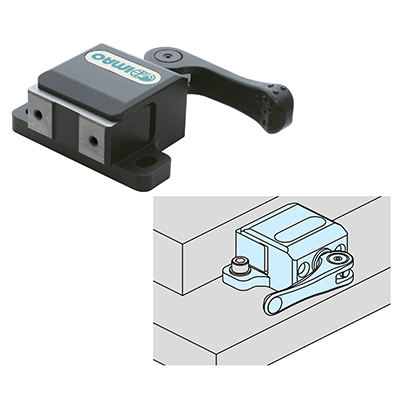 QLSCH
CAM EDGE CLAMPS
Strong clamping for top surface machining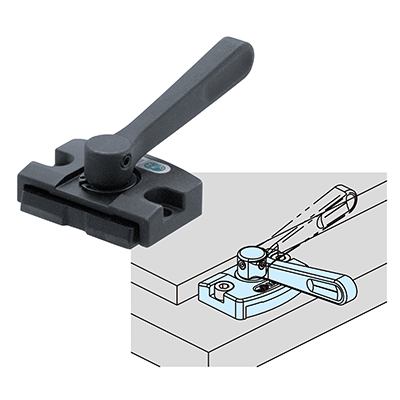 QLSCL-R
LOW-PROFILE CAM EDGE CLAMPS
Low profile design is perfect for thin workpieces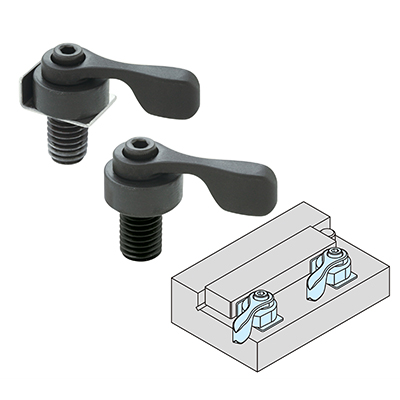 CP135-L
SPIRAL CAM CLAMPS
Compact cam clamps for limited space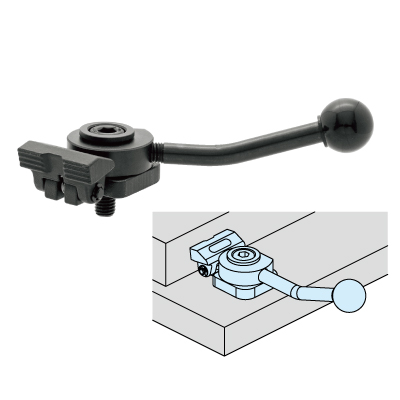 QLSC
CAM EDGE CLAMPS
Cam edge clamps to push down the workpiece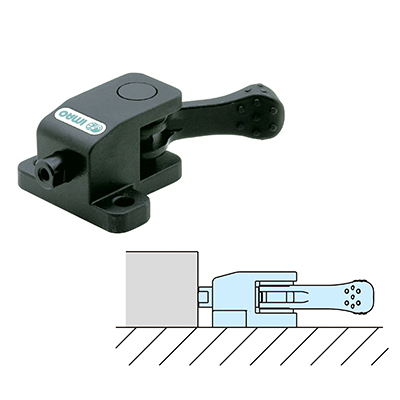 QLCP
CAM PUSH CLAMPS
Horizontal clamps with cam handle
Pull Down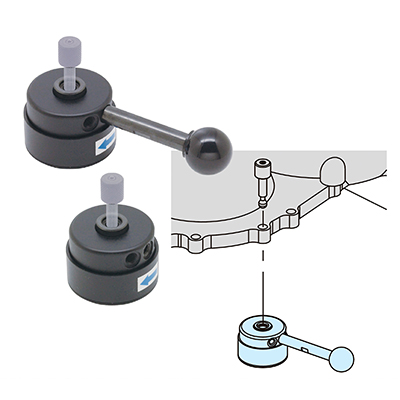 QLPD
PULL CLAMPS (Standard)
Pull down clamping
Clamping pin or clamping screw are available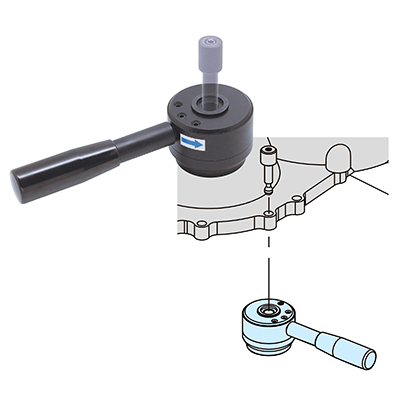 QLPDH
PULL CLAMPS (Heavy)
Heavy duty pull clamps with higher clamping force
Clamping pin or clamping screw are available
Push Up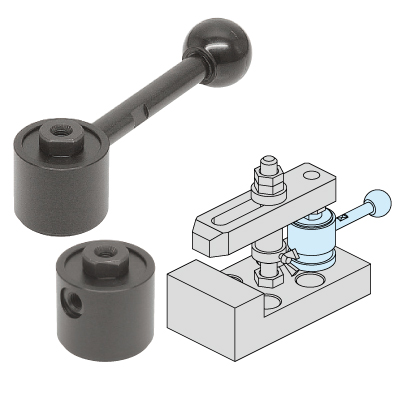 QLPU
PUSH CLAMPS (Standard)
The piston pushes up the workpiece
Handles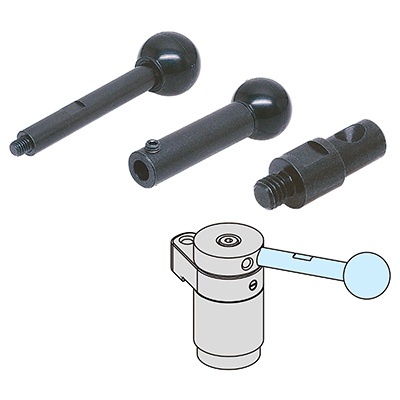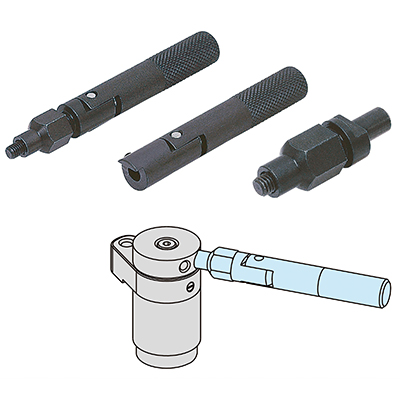 QLTL
ADJUSTABLE-TORQUE HANDLES