Clamping automation with robots!
Nutrunner Clamps are mechanical clamps that achieve clamping automation by industrial robots.
Mechanical design without hydraulic piping simplifies fixture design and maintenance.
These automation clamps are the new solution for robotized machining or assembly lines where robots use nut runners.
Tightening Hex Head with Nut Runner
Allows automated clamping and unclamping in robotized production lines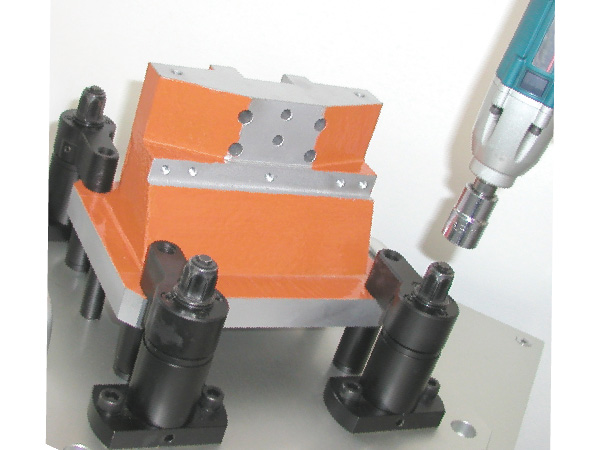 6 kN clamping force for heavy duty applications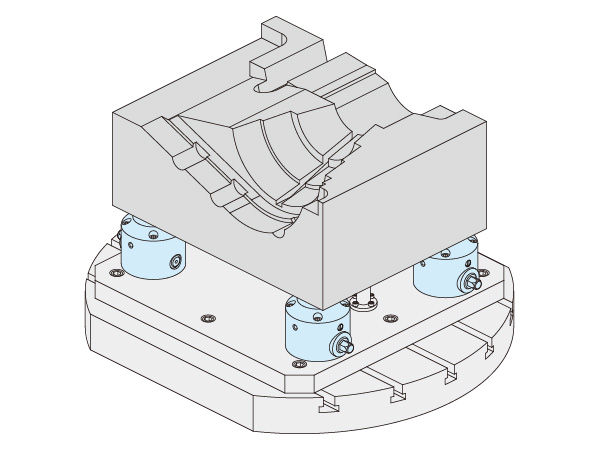 Mechanical Clamping with No Hydraulic Piping
Achieves easy fixture design & maintenance, low fixturing cost and pallet transfer
Custom Clamp Arm is Applicable
To meet the requirements in customers' applications
PTSW2

SWING CLAMPS (Spiral-Acting)
PTPD-M

CLAMPING SCREWS FOR BLOCK PULL CLAMPS
Please wait for a while until the form is displayed.
Sorry, if you do not see the form, please contact us via email address info+form@imao.com.
If you cannot access to the CONTACT FORM, feel free to send your message to info@imao.com.
Message , First Name /Last Name , E-mail , Company , Country , Phone