Clamping automation by Imao's Nutrunner Clamps serves as alternatives to hydraulic clamps.
Tightening with nut runner installed on a robot actuates Nutrunner clamps to hold workpieces with high clamping force in machining and assembly line.
Mechanical design does not require hydraulic piping and simplifies fixture design and maintenance.
IMAO's robotic clamps achieve automated workpiece clamping with shorter fixture preparation time and lower fixturing cost than hydraulic clamps.
Feature
Tightening Hex Head with Nut Runner
Allows automated clamping and unclamping in robotized production lines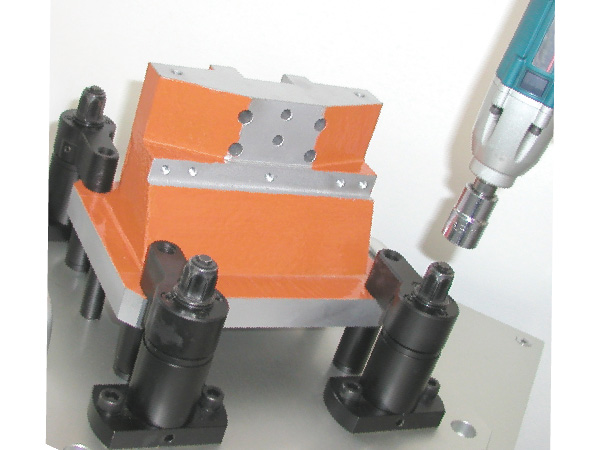 High Clamping Force
6 kN clamping force for heavy duty applications
Ideal for machining and assembly lines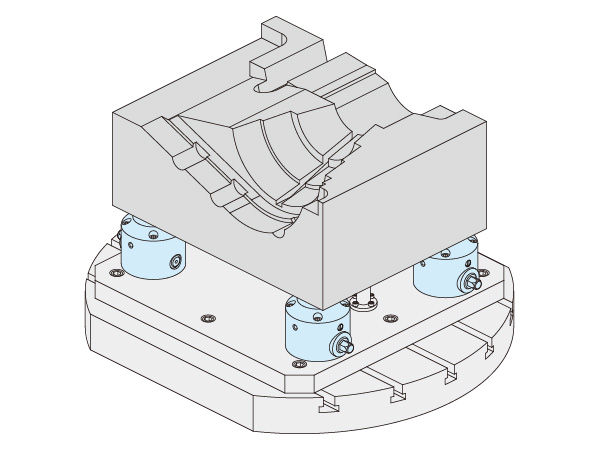 Mechanical Clamping with No Hydraulic Piping
Achieves easy fixture design & maintenance, low fixturing cost and pallet transfer
Additional Feature
Custom Clamp Arm is Applicable
To meet the requirements in customers' applications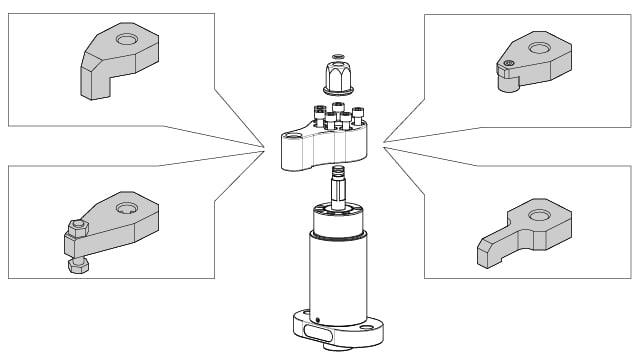 Lineup
Nutrunner Swing Clamp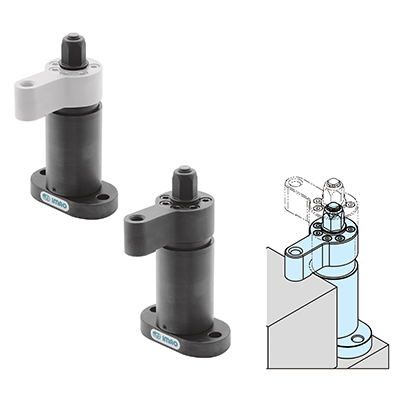 PTSW2
NUTRUNNER SWING CLAMPS
Nutrunner Pull Clamp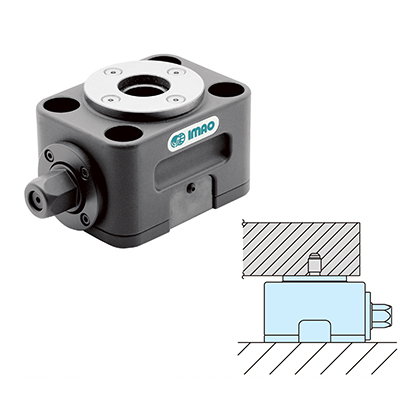 PTPD
NUTRUNNER PULL CLAMP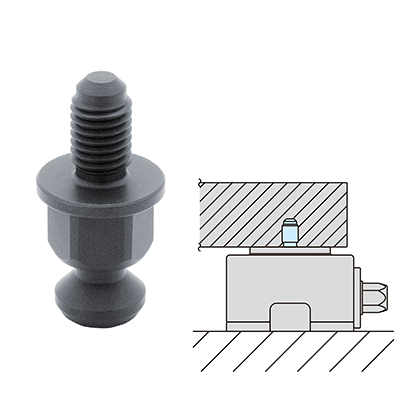 PTPD-M
CLAMPING SCREWS
You may also like