Pneumatic Automated Clamps with Stronger Clamping Force!
5 times of pneumatic cylinders in the same size
IMAO's Pneumatic Clamps are automated machining clamps with our unique clamping mechanism.
The combination of mechanical and pneumatic clamping technology generates a fivefold higher clamping force than pneumatic cylinders of the same size.
IMAO offers a wide variety of compact pneumatic clamps including swing, hold-down, pull-down and OD-holding clamping styles, to provide an ideal clamping solution for your automated application.
Feature
Strong Clamping Force
Wedge clamping mechanism provides up to 5 times stronger clamping force than a pneumatic cylinder of the same size.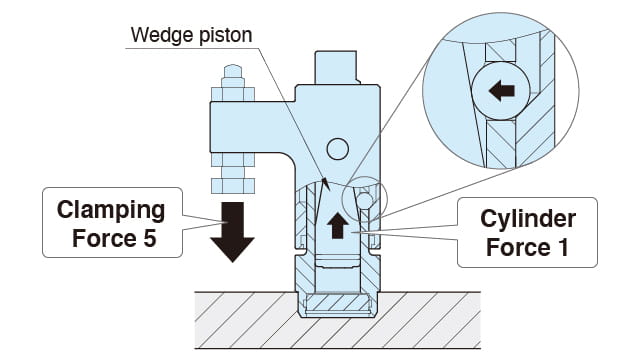 Quick and Constant Pneumatic Clamping
Reduce workpiece setup time and provide stable clamping
Compact Design
Small body allows multiple clamping at a time in limited space.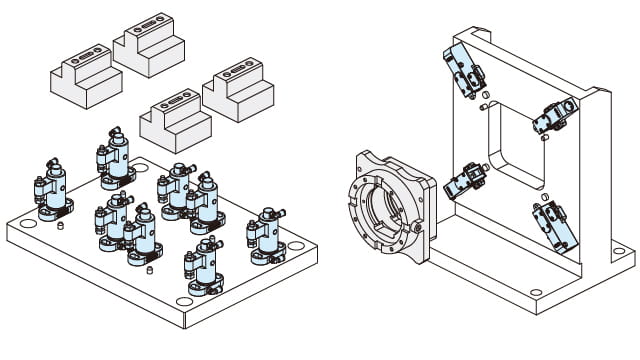 4 Types Are Available
Swing, Hold-down, Pull-down and OD-holding types are ideal for your automated application.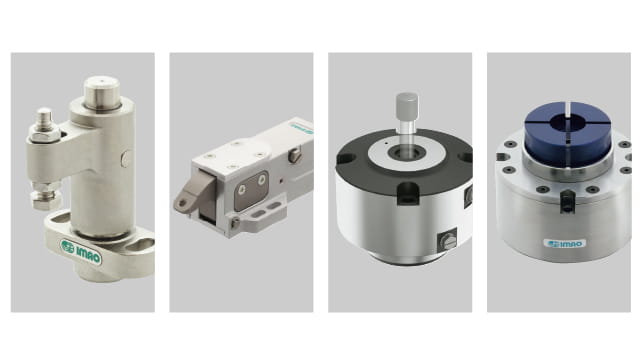 Lineup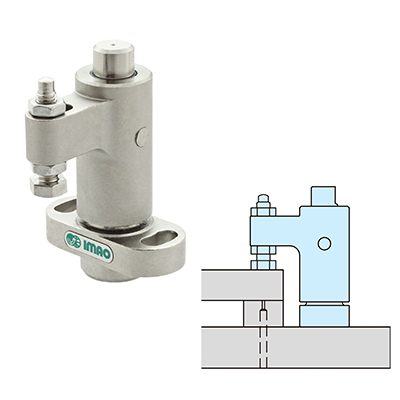 AMWSW-W
COMPACT PNEUMATIC SWING CLAMPS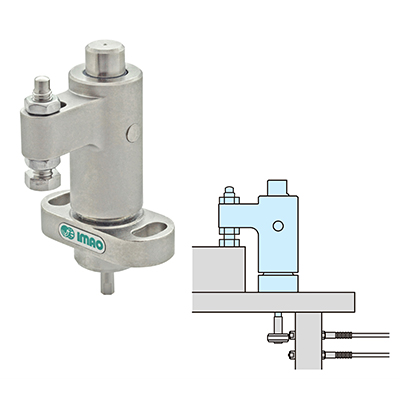 AMWSW-W-D
COMPACT PNEUMATIC SWING CLAMPS WITH ROD
Detecting clamping / unclamping condition with switches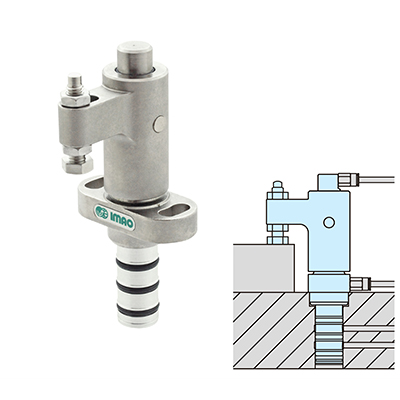 AMWSW-W-AG
COMPACT PNEUMATIC SWING CLAMPS WITH DETECTING PORTS (Gasket Piping)
Detecting clamping / unclamping condition with pressure sensors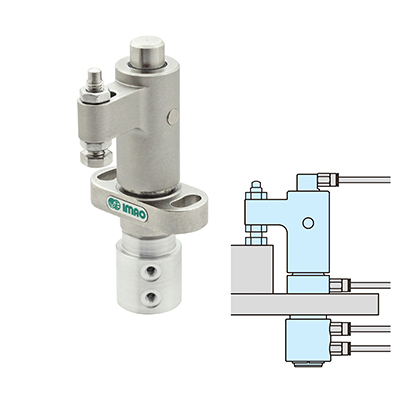 AMWSW-W-AC
COMPACT PNEUMATIC SWING CLAMPS WITH DETECTING PORTS (Thread Piping)
Detecting clamping / unclamping condition with pressure sensors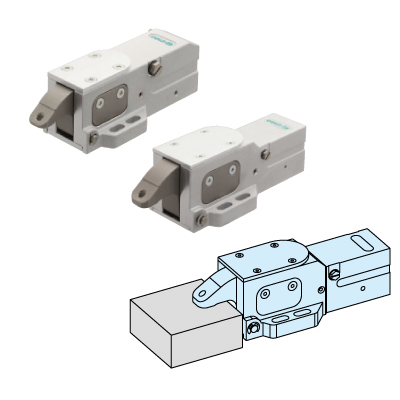 AMWD-WS
PNEUMATIC HOLDING DOWN CLAMPS
Low profile
Magnetic sensor mountable for detecting the piston positions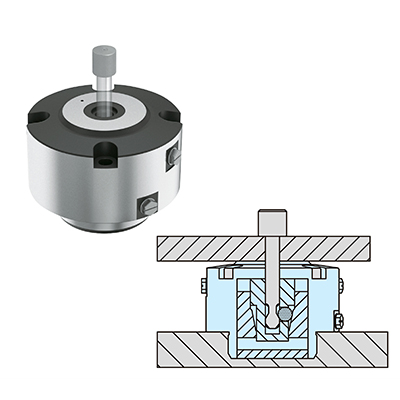 AMWPD-W
PNEUMATIC PULL CLAMPS
Ideal for 5-side machining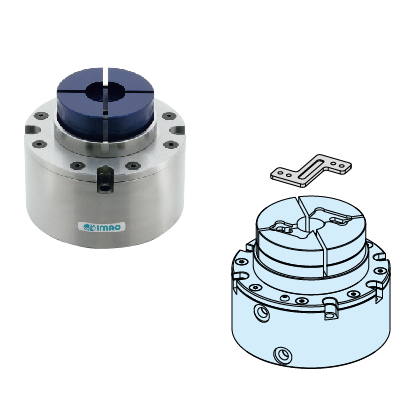 AMCH-W
PNEUMATIC OD HOLDING CLAMPS
Machinable collet for small, thin and complex workpieces
You may also like