CASE 1 Multiple workholding on 5-axis machining center with compact OD clamps!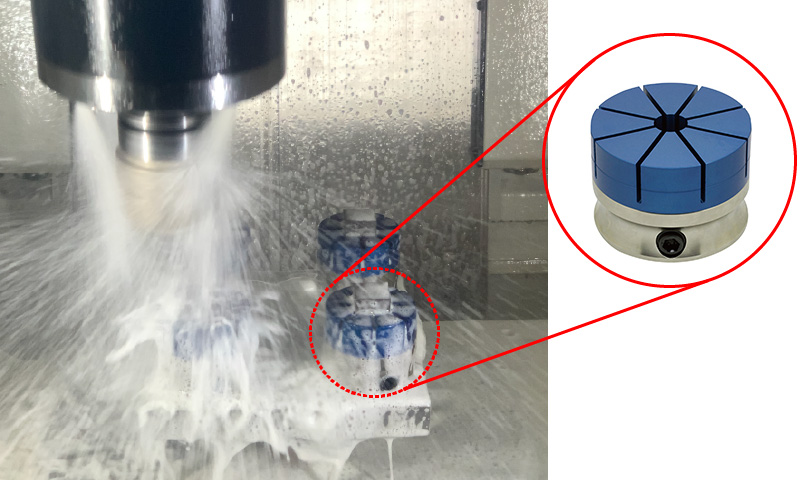 KINKI KOGYO inc. who produces hydraulic cylinder components and various other metal parts, uses IMAO's Form Holding Clamps for various workpieces on their 5-axis machining center. This machining center was introduced to perform fully automated machining, and used to machine hydraulic cylinder parts made of steel and stainless steel.
In the past, only a single workpiece could be clamped using several types of vises or dedicated fixtures. This required them to purchase a large number of vises, which was expensive and also time consuming to set up.
To solve this problem, KINKI KOGYO introduced Form Holding Clamps. They placed four clamps onto one fixture plate to clamp multiple workpieces at a time. This allowed them to increase machine operating time at night.
KINKI KOGYO has plans to replace the jaws to clamp various types of workpieces. They are satisfied with the high clamping force of Form Holding Clamps which is resulting from the collet-shaped design. They are also pleased with its compact size that allows multiple installations, and the flexibility that can clamp both inside and outside of workpieces just by changing the jaws.