CASE 1 30 seconds fixture change on 5-axis machine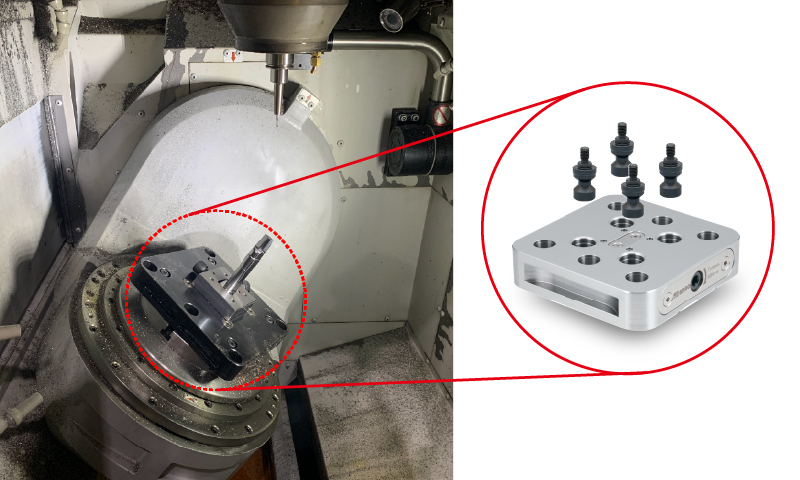 UOGISHI SEIKI INTERACTIVE CORPORATION manufactures die casting molds for major automobile manufacturers. They use IMAO Flex Zero Base to change fixtures on their 5-axis machining center. They produce mold parts made of tool steel in single part production with this 5-axis machining center.
Previously, operators had to stop machines for changing fixtures and mounting workpieces in the machine, once workpieces changed. It took 30 to 60 minutes to set up and this depressed machine operating rate. This was an issue for UOGISHI SEIKI.
Therefore, UOGISHI SEIKI introduced Flex Zero Base to mount fixtures onto the machine tables, after locating and clamping workpieces outside the machine. Since Flex Zero Base positions fixtures or vises with an accuracy of 0.005 mm and clamps 4 pull studs by only one actuation screw, fixture exchanges are now completed in 30 seconds. UOGISHI successfully improved their machine operating rate. In addition, they are satisfied with the high clamping force of 12 kN which allows heavy duty machining for hard materials.