No Design Cost! Mechanical Linear Units
Ready-to-use actuators require no parts sellection and assembly
Imao's Mechanical Linear Actuator is a completed manual linear unit with lead screw and guide.
The lead screw is built into the aluminum profile body and protected with a dust cover.
The unitized design reduces design cost by eliminating time for parts selection and assembly.
These ready-to-use actuators are in-stock to ensure better availability and quicker delivery.
Mechanical Linear Actuators offer improvement in quick position adjustments on printing machines, material feeders, packaging machines, and conveyors.
Compact Type!
Compact body fits in a small area! 2 sizes are available.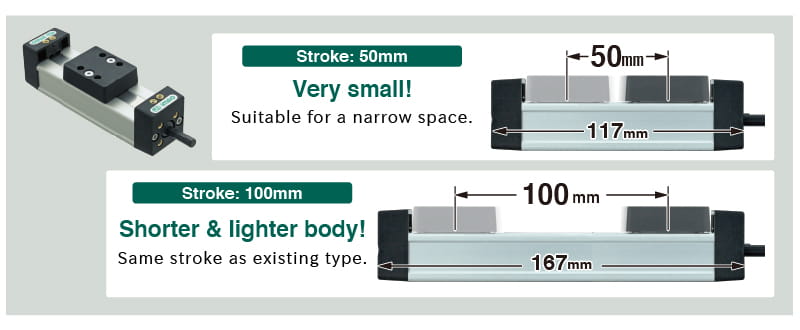 Application Example
The universal design enables to approach in many different usages.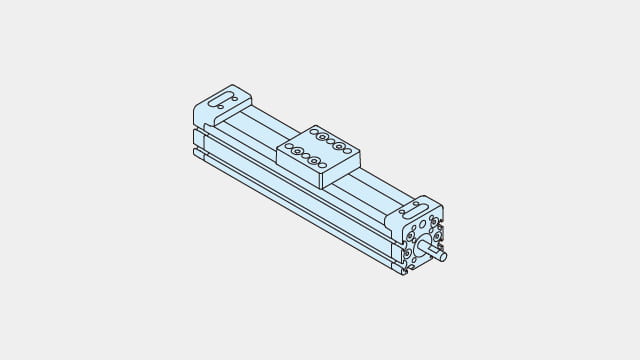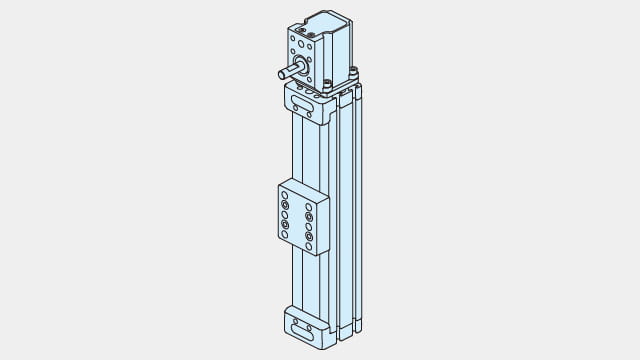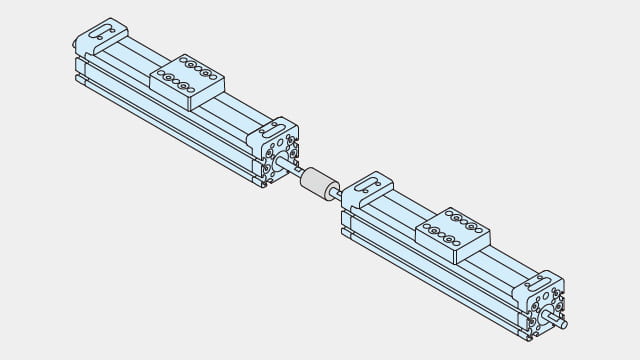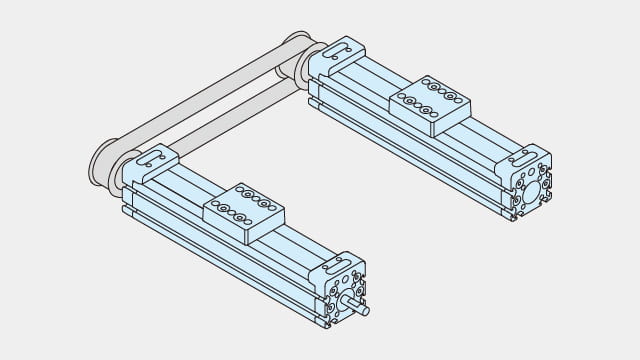 Mechanism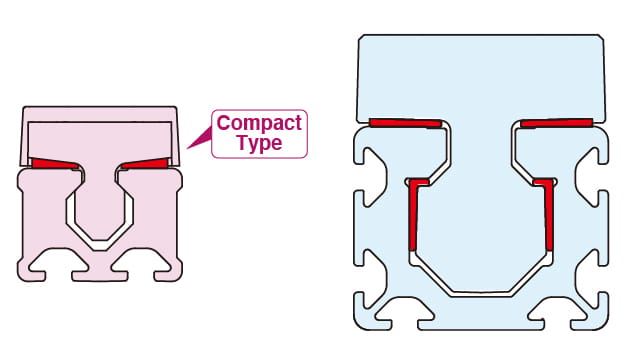 The abrasion resistance and self-lubricating material of sliding parts give the unit a longer lifetime against the load of up and down or sideways.
Lineup
Compact Single Carriage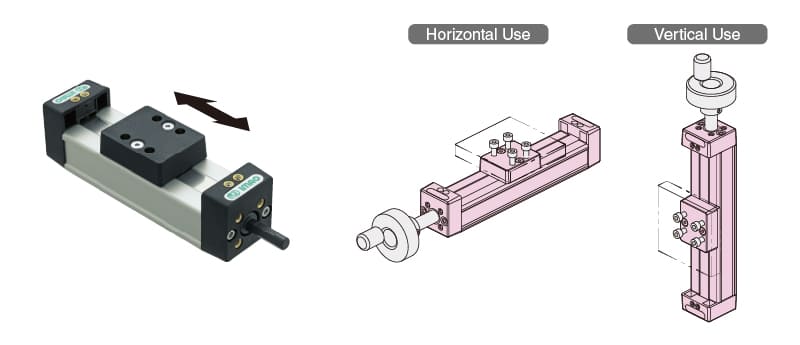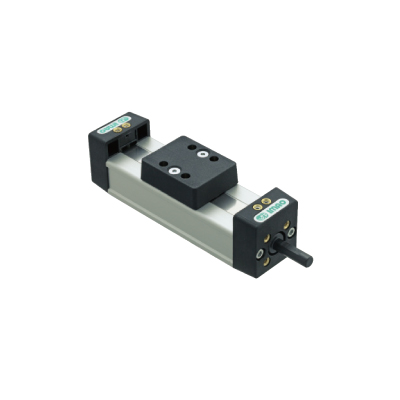 MAU3222SS
COMPACT MECHANICAL LINEAR ACTUATORS
Compact Linkage Carriage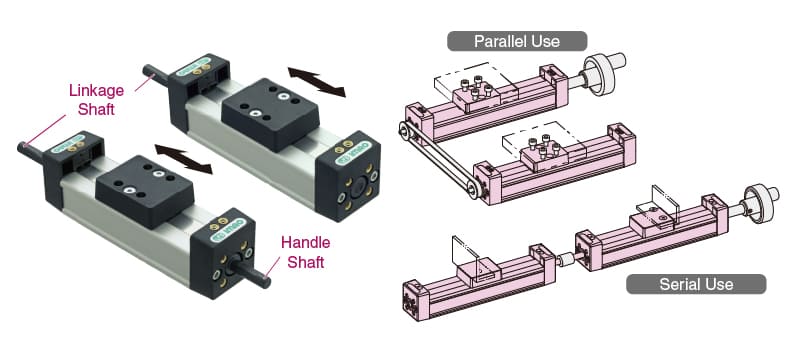 MAU3222DS
COMPACT MECHANICAL LINEAR ACTUATORS (Synchro-Use)
Standard Single Carriage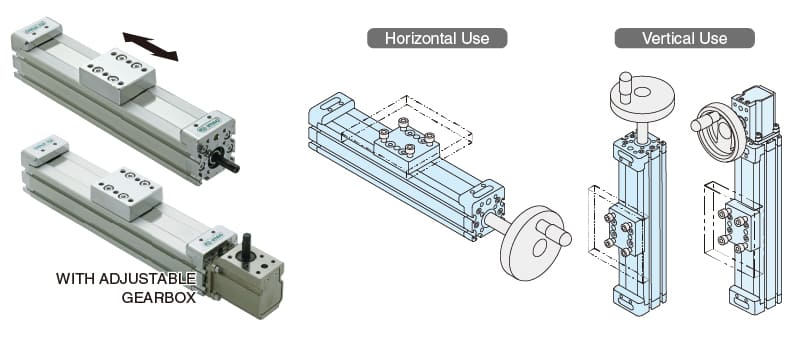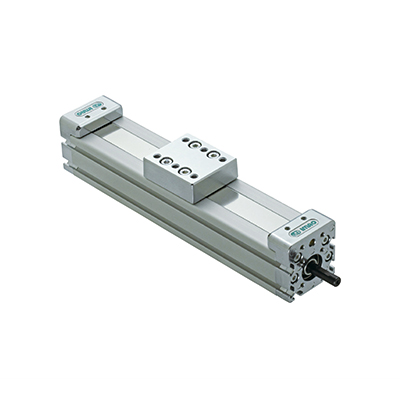 MECHANICAL LINEAR ACTUATORS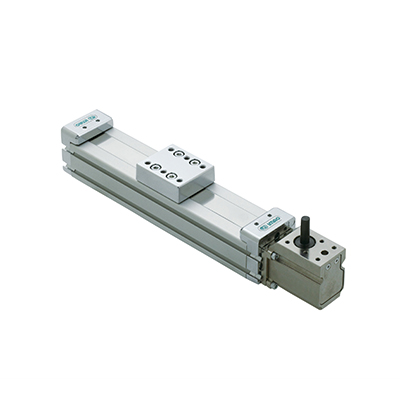 MECHANICAL LINEAR ACTUATORS WITH ADJUSTABLE GEARBOX
Standard Dual Carriage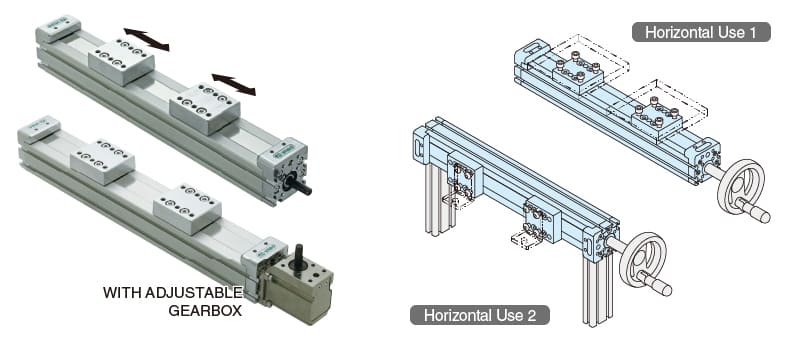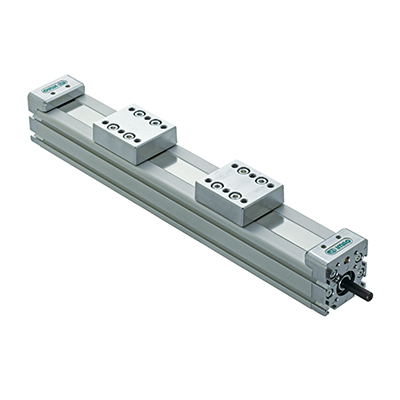 MECHANICAL LINEAR ACTUATORS (Dual Carriage)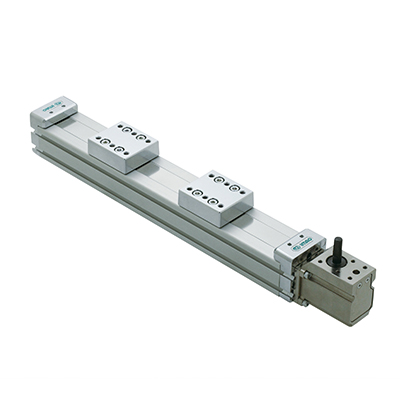 MECHANICAL LINEAR ACTUATORS WITH ADJUSTABLE GEARBOX (Dual Carriage)
Linkage Single Carriage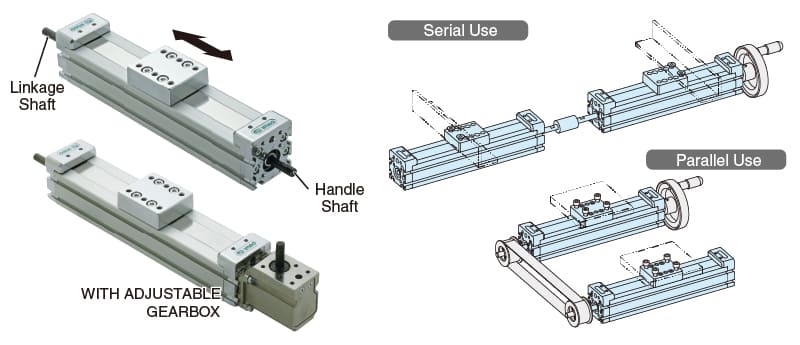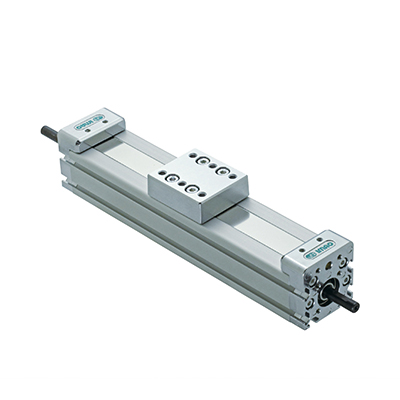 MECHANICAL LINEAR ACTUATORS (Synchro-Use)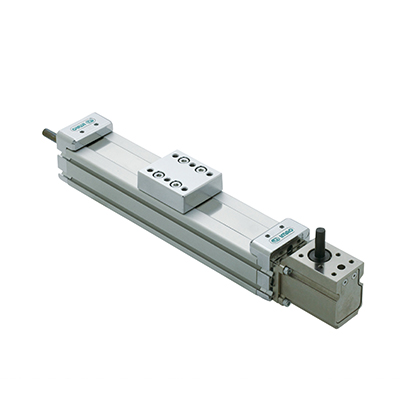 MECHANICAL LINEAR ACTUATORS WITH ADJUSTABLE GEARBOX (Synchro-Use)
Linkage Dual Carriage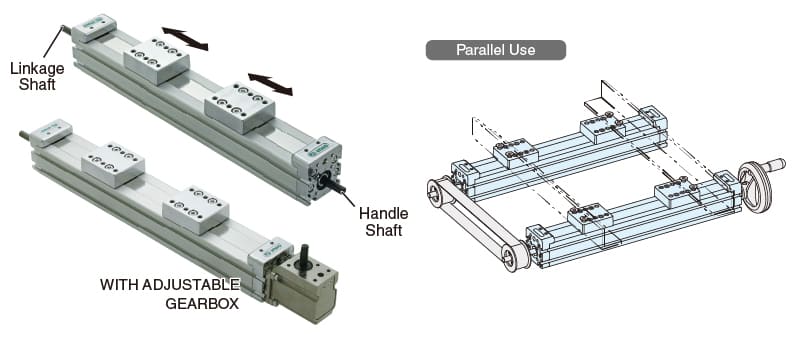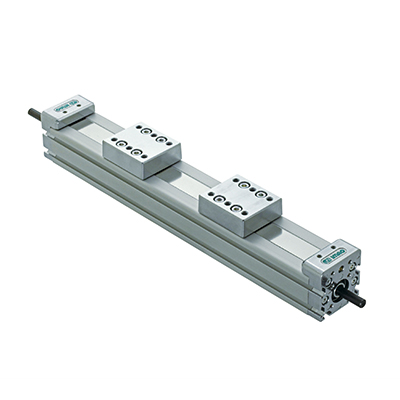 MECHANICAL LINEAR ACTUATORS (Dual Carriage, Synchro-Use)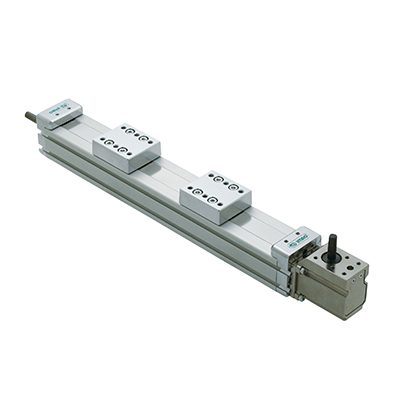 MECHANICAL LINEAR ACTUATORS WITH ADJUSTABLE GEARBOX (Dual Carriage, Synchro-Use)